The WFD Arcade Game
Awarded Silver in the 2017 Best of Show Arcade Machine Awards!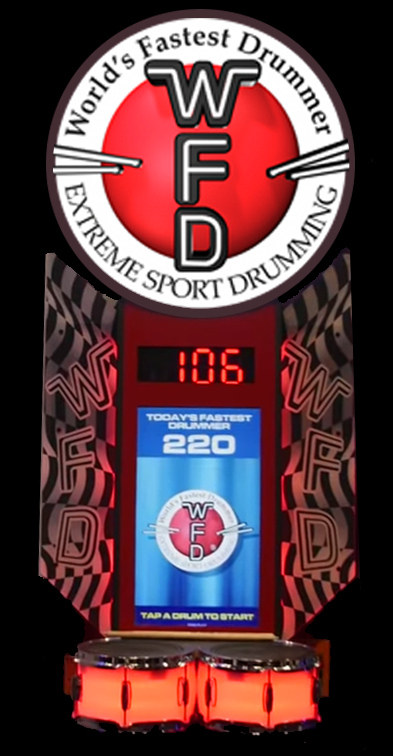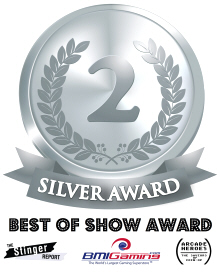 The BOSA Awards were awarded for 2017 highlighting the best in new arcade games and amusement technology for 2017. Each arcade game is rated in the areas of Product Originality, Uniqueness, Playability and Enjoyment, Relevance, Market Earning Potential and Product Pricing. The judges then award the top three games the coveted awards of gold, silver & bronze for the year. The new WFD Arcade Game fought it's way to the top and came home victorius with the Silver Medal!
*Purchase available exclusively through Unit-e Technologies.

Official WFD World Finals 2016 Event Highlights Video
Congratulations to our
2016 WFD World Finals Champions!
| | Fastest Hands | Fastest Feet |
| --- | --- | --- |
| 1st Place: | Lizhou Wang | Felix Garza III |
| 2nd Place: | Nick Stefano | Dan Laskowski |
| 3rd Place: | Jeff Meloen | Seolmin Lee |
Lizhou Wang WFD's 2016 World Finals Fastest Hands Champion
Felix Garza III WFD's 2016 World Finals Fastest Feet Champion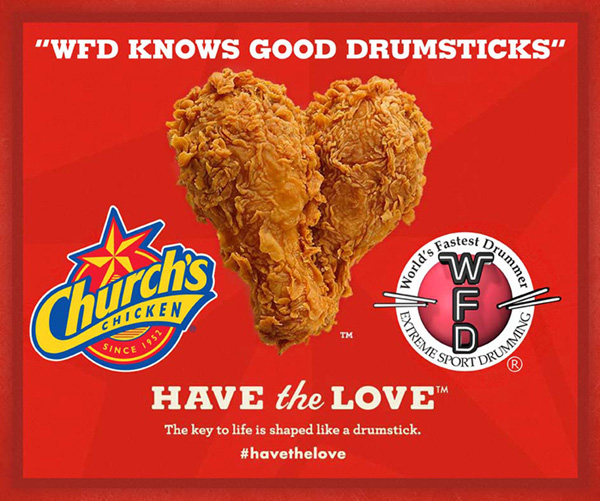 Legal Notice
All contents of this site are Copyright ©1999-2017
McAfee Enterprises Inc. - All Rights Reserved
WFD, World's Fastest Drummer, Extreme Sport Drumming, and the WFD icon are registered ® Trademarks of McAfee Enterprises Inc.
Battle of the Hands, Battle of the Feet, World's Fastest Hands, World's Fastest Feet, WFD World Finals, WFD World Champion, and Miss WFD are Trademarks (tm) and Service Marks (sm) of McAfee Enterprises Inc. No part of this site nor the Trademarks/Service Marks may be reproduced or used in any form without written permission from McAfee Enterprises Inc.